Orchids and Forest Trails in Moxviquil
Mirroring other developing countries, Mexico has experienced a relatively sudden boom in the construction of infrastructure and population numbers, which in turn led to an unprecedented exploration of natural resources. The balance between economic progress, social responsibility and protection of the environment has always been tricky to accomplish and, more often than not, the long-term natural wealth of a country loses in favor of a short-term desire for profit.
Luckily, there are those among us who make it their responsibility to prevent the devastation of entire ecosystems at the hands of bulldozers, fire clearings, greedy entrepreneurs and corrupt politicians. Enter Cisco, an enthusiastic American expat with a fascinating personal history and a contagious love of nature.
Trying to protect the rapidly dwindling native flora of Chiapas, Cisco set out to build a sanctuary for endangered plants, specifically orchids, in the charming town of San Cristóbal de las Casas. Orquídeas Moxviquil (OM) has been around since the mid-90's, first as a rescue center in Cisco's private home and after 2007 at its current location, and has succeeded in rescuing more than half of the academically identified Chiapas orchids.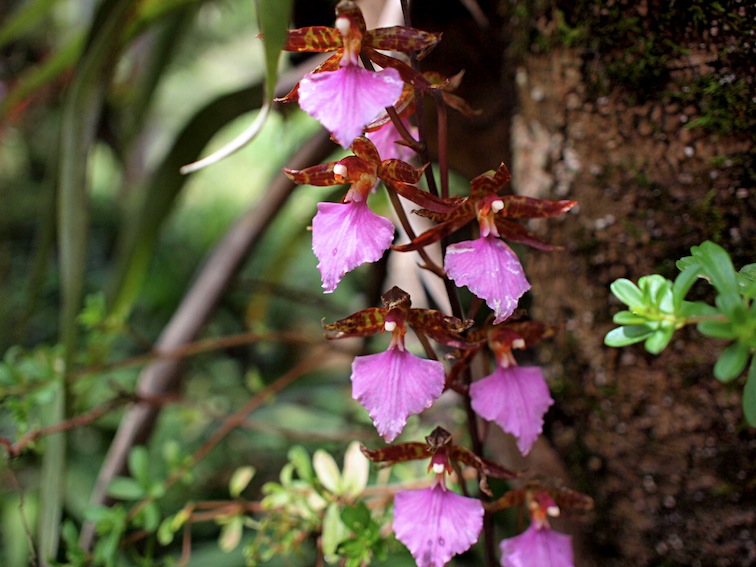 Their first greenhouse, finished in 2009, is open to the public and mimics the ecosystem found in the warm temperatures and high humidity of Chiapas' hot lands, or tierras calientes. Since most orchids live high up in the upper branches of trees, they are usually hidden from human sight.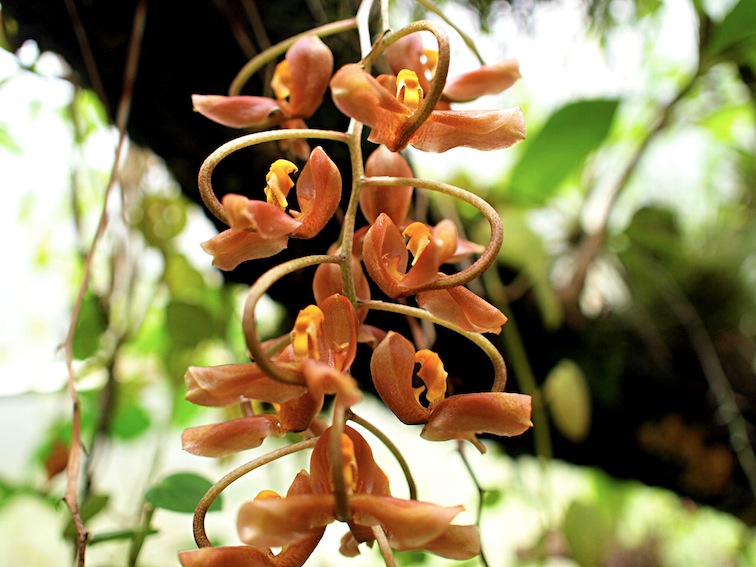 At Orquídeas Moxviquil, the various orchids are placed at eye level in an artificially constructed ecosystem, allowing the visitor to wander at will through a luscious yet delicate setting.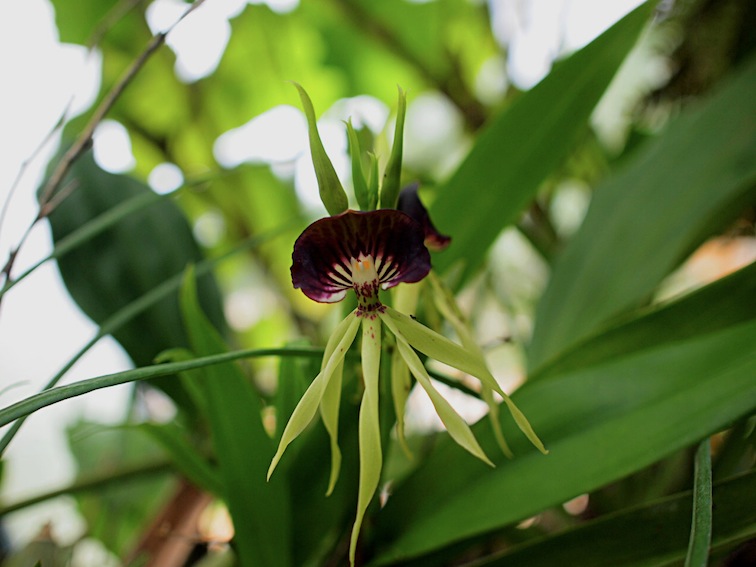 Although orchids are the main draw of the greenhouse, there are many other examples of Chiapas flora to see, such as bromeliads, trees, fungi and other elegant botanical specimens.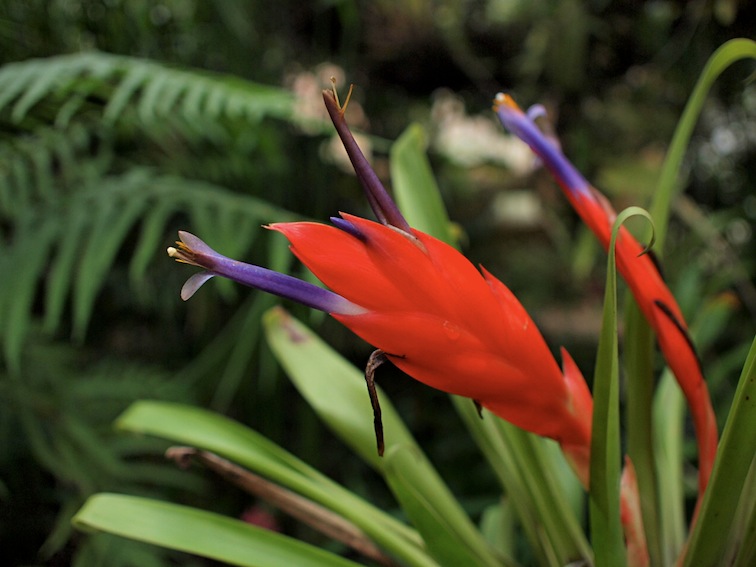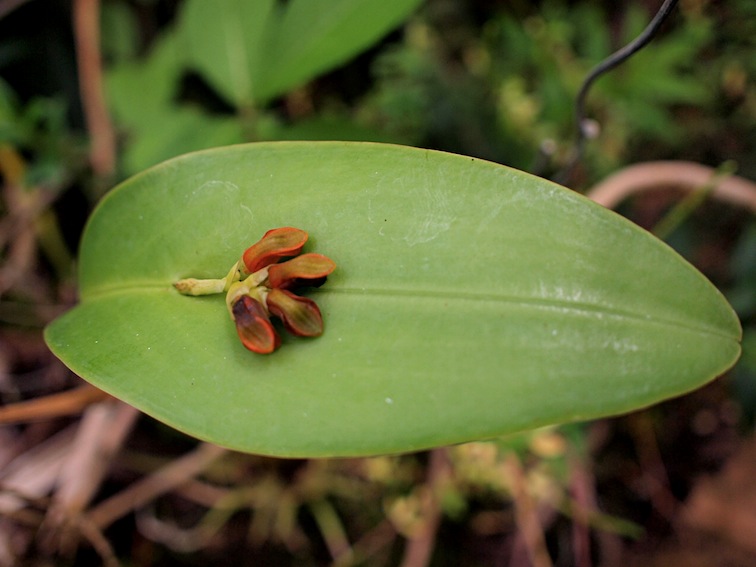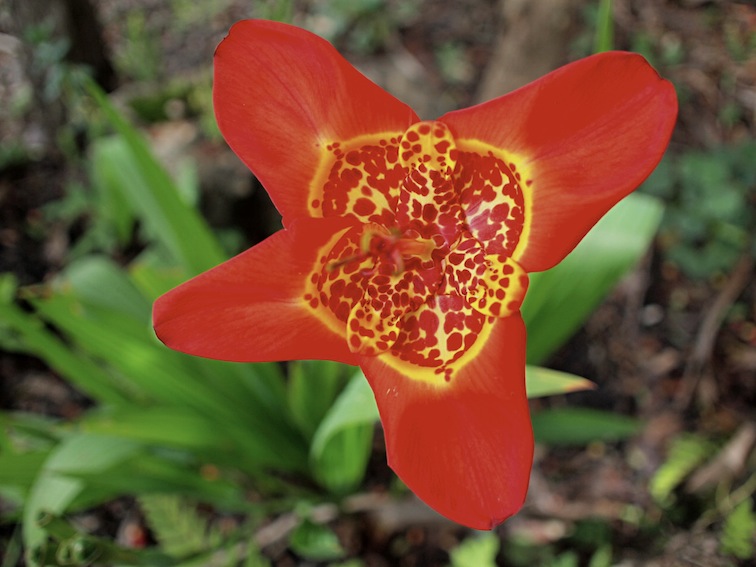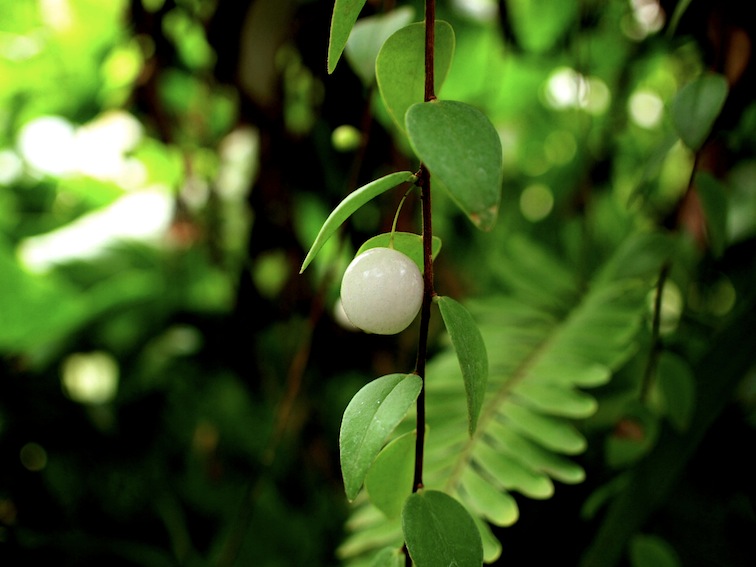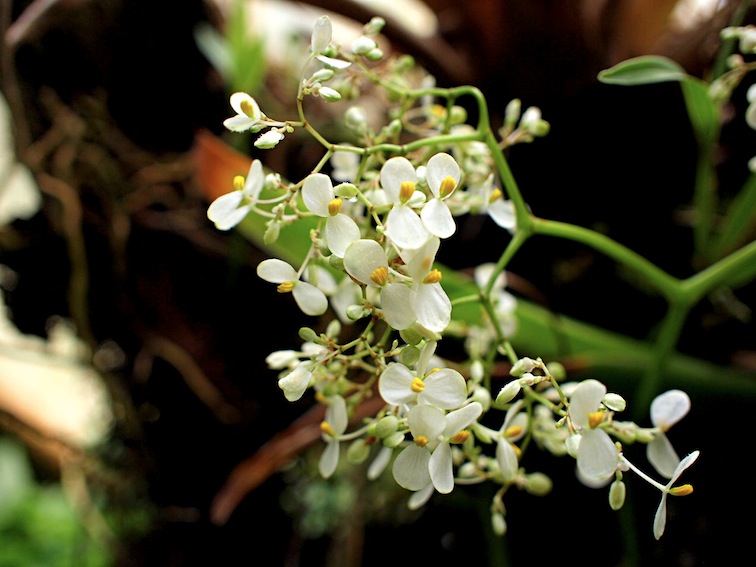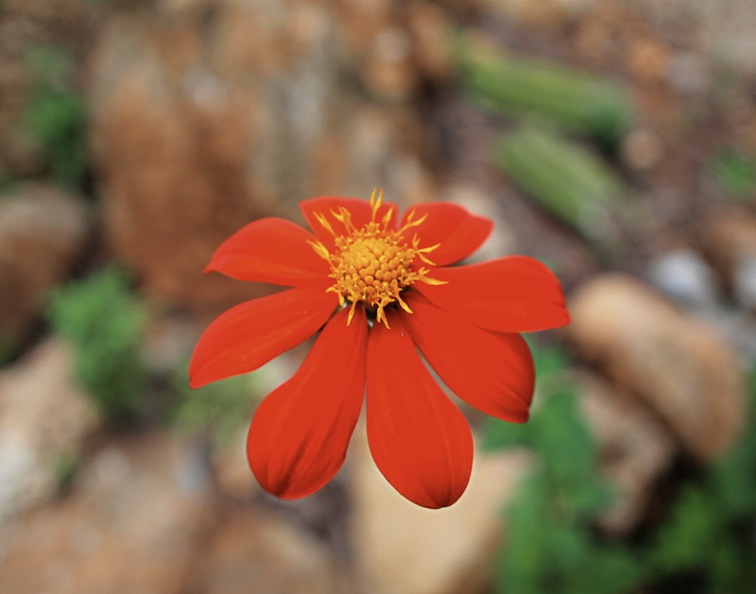 Cisco's unbridled enthusiasm is at the heart of the place, and his extravagant exclamations of awe ("WOW! Look at that beautiful leaf! It's AMAZING!") are generally followed by exhortations to touch everything you see. Thanks to him and his work, Orquídeas Moxviquil is a sensory wonderland where smell, sight and touch harmoniously combine.
Outside of the greenhouse, well-maintained trails lead into the mountains. Hiking the forested path, we saw other colorful examples of Chiapas' impressive biodiversity, from large oak trees to ferns and hidden orchids. As an added bonus, there is a chance to see several caves and an unexplored Maya site further along the way.
The grounds of Orquídeas Moxviquil hold more than 3000 rescued plants, making it not only a necessary endeavor but also a great reason to spend a day amidst natural marvels. We greatly enjoyed our time there, and encourage anyone stopping by San Cristóbal de las Casas to pay Cisco a visit and contribute to his remarkable project.
Practical info: Orquídeas Moxviquil is located on Periferico Norte #4, a 10 minute car ride or a 30 minute walk from the historical center of San Cristobal. Entry is 30 MXN/1.7 EUR per person.